October in London is a vibrant and eventful month, with numerous festivals, exhibitions, sports events, and cultural celebrations taking place.
Here's a calendar of events that take place every year in London in October.
Enjoy Autumn in London!
London Film Festival
One of the world's most prestigious film festivals, the London Film Festival showcases the very best of international and British cinema.
It features a diverse choice of films, including premieres, classics, documentaries, and short films. Screenings take in various venues across throughout the city, attracting filmmakers, actors, and movie enthusiasts from around the globe.
London Restaurant Festival
The London Restaurant Festival celebrates the city's vibrant culinary scene. It offers special menus, food-related events, chef collaborations, and exclusive dining experiences in some of the finest restaurants throughout London. Food enthusiasts can explore diverse cuisines and unique dining opportunities.
Frieze London
Frieze London is among the world's leading contemporary art events, bringing together galleries, artists, collectors, and art enthusiasts.
The fair features a variety of contemporary artworks, installations, and performances. It's an exciting opportunity to discover cutting-edge art and trends.
Diwali Festival Celebration
Diwali, the Hindu festival of lights, is celebrated with terrific enthusiasm in London's Trafalgar Square. The event includes cultural performances, live music, dance, and a stunning display of lights and decorations. Visitors can enjoy delicious Indian cuisine and learn about the significance of Diwali.
London Cocktail Week
Cocktail lovers gather during London Cocktail Week to enjoy exclusive deals and events across different bars and restaurants.
The festival includes masterclasses, tastings, and cocktail-making competitions. It's a chance to savour unique concoctions and learn from talented mixologists.
Regent's Park Open Air Theatre Season
Located in the picturesque Regent's Park, the Open Air Theatre hosts performances ranging from Shakespearean plays to contemporary dramas. Catch the final shows of the season in October, and experience theatre in a gorgeous outdoor setting.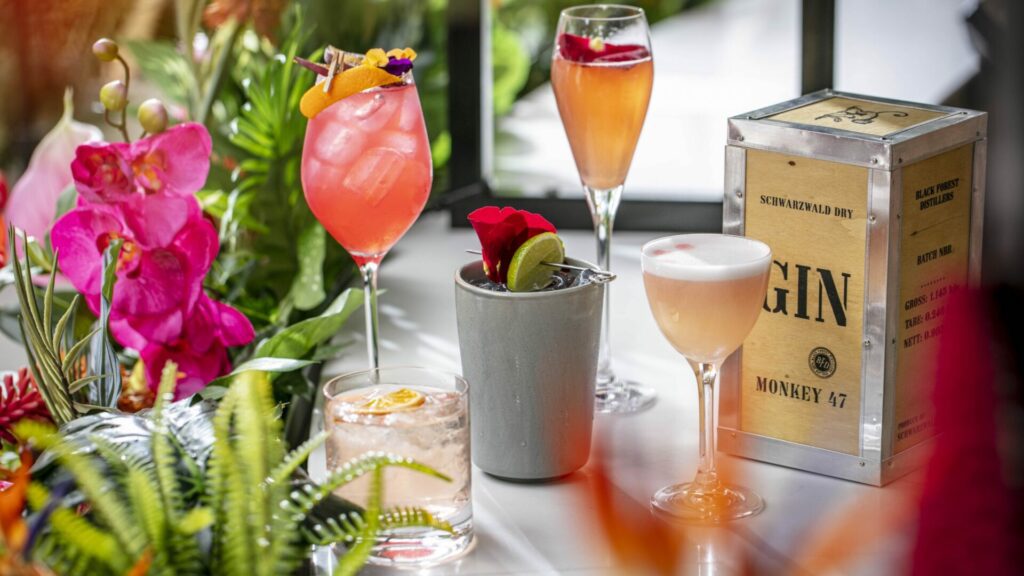 London Literature Festival
Held at the Southbank Centre, the London Literature Festival celebrates the written word with book launches, author talks, readings, and literary discussions. It features renowned authors, poets, and storytellers from all over the world.
NFL London Games
As part of the NFL International Series, American football teams from the NFL play regular-season games in London. The games are held at Wembley Stadium or Tottenham Hotspur Stadium and attract fans of the sport from both the UK and the United States.
The Chocolate Show London
Chocolate lovers unite at The Chocolate Show, where visitors can indulge in different cocoa delights. This event includes tastings, workshops, demonstrations by chocolatiers, and opportunities to purchase artisanal chocolates and cocoa-based products.
London Oktoberfest
Modelled after the traditional German Oktoberfest, this event brings a taste of Bavaria to London. Held in different locations, London Oktoberfest offers German beer, food, live music, and Bavarian-themed entertainment.
Please note that the specific dates for some events may differ from year to year, and it's always a good idea to check the official websites of events for the most up-to-date information .
If you want to support our blog, please make your flight and hotel bookings by clicking onto the adverts (we make a small commission and this helps keep the blog going). You can book through the link to anywhere in the world, but, of course, we encourage you to come explore London!