Summer in London rocks!
London is probably at its most vibrant in August. As the summertime heat reaches its peak, the capital comes alive with a wide range exciting events. Green spaces are full of people enjoying picnics and sunning themselves. The Capital empties slightly for periods during the summer holidays.
Whether you're a local or a visitor, there's something for everyone.
Every day offers a new experience and opportunities for fun.
Have a look at what happens every year in the month of August in London so you can plan your trip! Get ready to immerse yourself in the dynamic energy of London in August!more
Notting Hill Carnival is Europe's largest street festival in West London celebrating Caribbean culture, featuring vibrant parades, live music, steel bands, and delicious Caribbean cuisine. This takes place over the August Bank Holiday Weekend.
BBC Proms: Attend the world's largest classical music festival taking place from July through September, held at the Royal Albert Hall and other venues, showcasing a diverse range of orchestral performances. The last night is famous for patriotic music and countless flags but advanced booking is essential.
Film4 Summer Screen at Somerset House: Enjoy outdoor film screenings in the picturesque courtyard of Somerset House on the Strand, featuring classic and contemporary films.
Thames Festival: Taking place over the August Bank Holiday Weekend, is a riverside celebration showcasing London's diverse culture with live music, dance performances, art installations, fireworks, and a grand finale along the River Thames.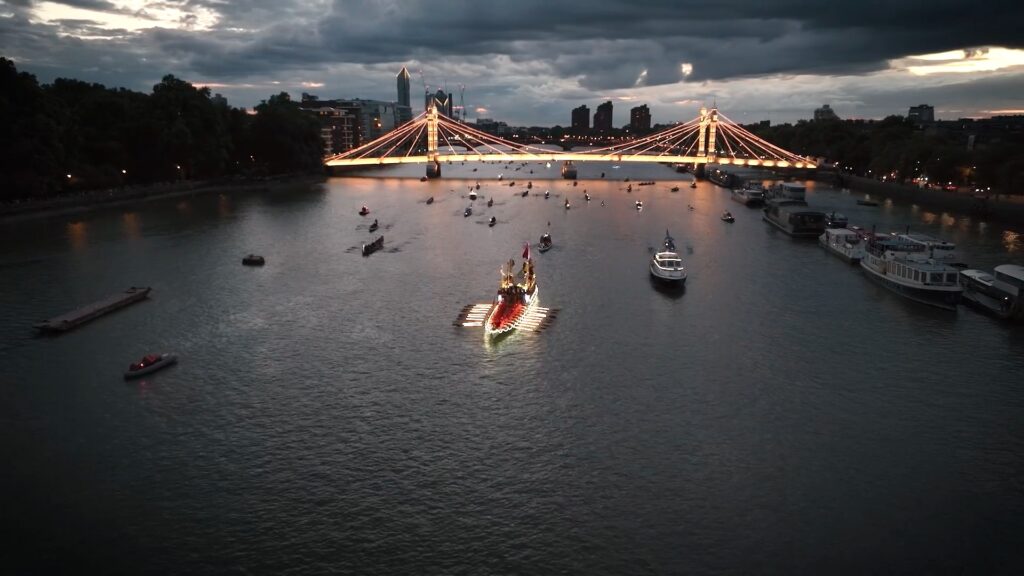 London Craft Beer Festival: A beer lover's paradise, featuring a wide selection of craft beers from local and international breweries, along with live music, food stalls, and interactive workshops in various venues across London.
Summer Exhibition at the Royal Academy of Arts (June to August): An annual showcase of contemporary art, displaying works in various mediums by established and emerging artists. Visitors can explore and purchase unique artworks. At the Royal Academy of Arts, Piccadilly.
Greenwich and Docklands International Festival: A dynamic outdoor arts festival, featuring large-scale performances, street theatre, dance, circus acts, and interactive installations, celebrating creativity and community spirit.
West End Kids Week: A special theatre initiative where children aged 16 and under can go to shows in London's top theatres for free or at heavily discounted prices, encouraging young audiences to experience live performances. Although titled as being a long, the offers lasts for at least 6 weeks. Advance booking highly recommended – keep an eye on dates when tickets are released every year.
Serpentine Pavilion is an annual art installation that is an extension of the Serpentine Gallery, and a highlight of the summer cultural season. Every year, an internationally renowned architect is invited to create a pavilion. These installation often house other events and are well worth a visit.
All Points East Music Festival is an annual music festival in Victoria Park. It is held over ten days incorporating two weekends. It presents major headline acts and the main events are bookended by free, fun-filled community events during the week. Its well attended by locals to if you want to see how local Londoners build their communities, head to Tower Hamlets. 
Hampton Court Palace Food Festival is an annual food and drink festival in the stunning gardens of Henry VIII's stunning palace. The festival showcases mouthwatering food, craft beers and curated wines. You can buy picnic lunches to eat in the gardens. Family activities are provided, as is music on a grandstand.
The London Triathlon: The London Triathlon is an annual triathlon event in London, England. Until 2015, the London Triathlon was the largest triathlon in the world, and is the only triathlon to take place in central London.